Staff Donation just donated

$451.52

Nicole Lam just donated

$21.10

Chanthol Meak just donated

$21.10

Sania Ciolac just donated

$15.82

Alec C just donated

$5.28

Daniela Mijatovski just donated

$21.10

Claudia Henry just donated

$10.55

Moe Khan just donated

$263.75

Anthony Paul Nielsen just donated

$5.28

Kayla Howse just donated

$1.06

Michael just donated

$26.38

Susan Bhasme just donated

$10

Anthony and Renae just donated

$52.75

Danny Naim just donated

$211

Daniel Ashton just donated

$52.75

Huss ASHUOR just donated

$52.75

Janette Wakeling just donated

$52

Lauren Moore just donated

$50

Anonymous just donated

$20

Reshma Johnson just donated

$50
7

PEOPLE ARE FIRING UP THE BARBIE
$

148,716

AMOUNT RAISED
The Big Aussie Barbie is a great way to raise money to support PCFA and the lives we can save.
Every dollar you raise will fund life-saving research, awareness and support programs for Aussie men and families impacted by prostate cancer.
Step 1

SIGN UP
Register your Big Aussie Barbie and you'll get full access to our website, with recipes, fundraising and planning tips, videos and more.
Step 2

SPREAD THE WORD
Pick a date. Invite your mates. Ask them to help support men and families impacted by prostate cancer.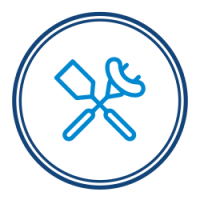 Step 3

GET GRILLING
Let your barbie begin! Share your page with friends and post your pics on social media with the hashtags #BigAussieBarbie #prostatecancer #pcfa.
WHO WILL YOU GRILL FOR?
"When we were told Dad had prostate cancer, my whole family was effectively given a cancer diagnosis. I believe we need to get to a point where discussing health issues, like prostate cancer, is a normal part of our conversations with friends and family. When family and friends are gathered around the barbie and enjoying a game of backyard cricket, I see the love and delight in each face, and remember the lesson my father taught me, that when you look after other people, you're also taking care of yourself."
Matthew Hayden AM, Former world-champion Australian batsman.